Kratom for Wake Up – The Best Mornings Ever
updated January 4th, 2023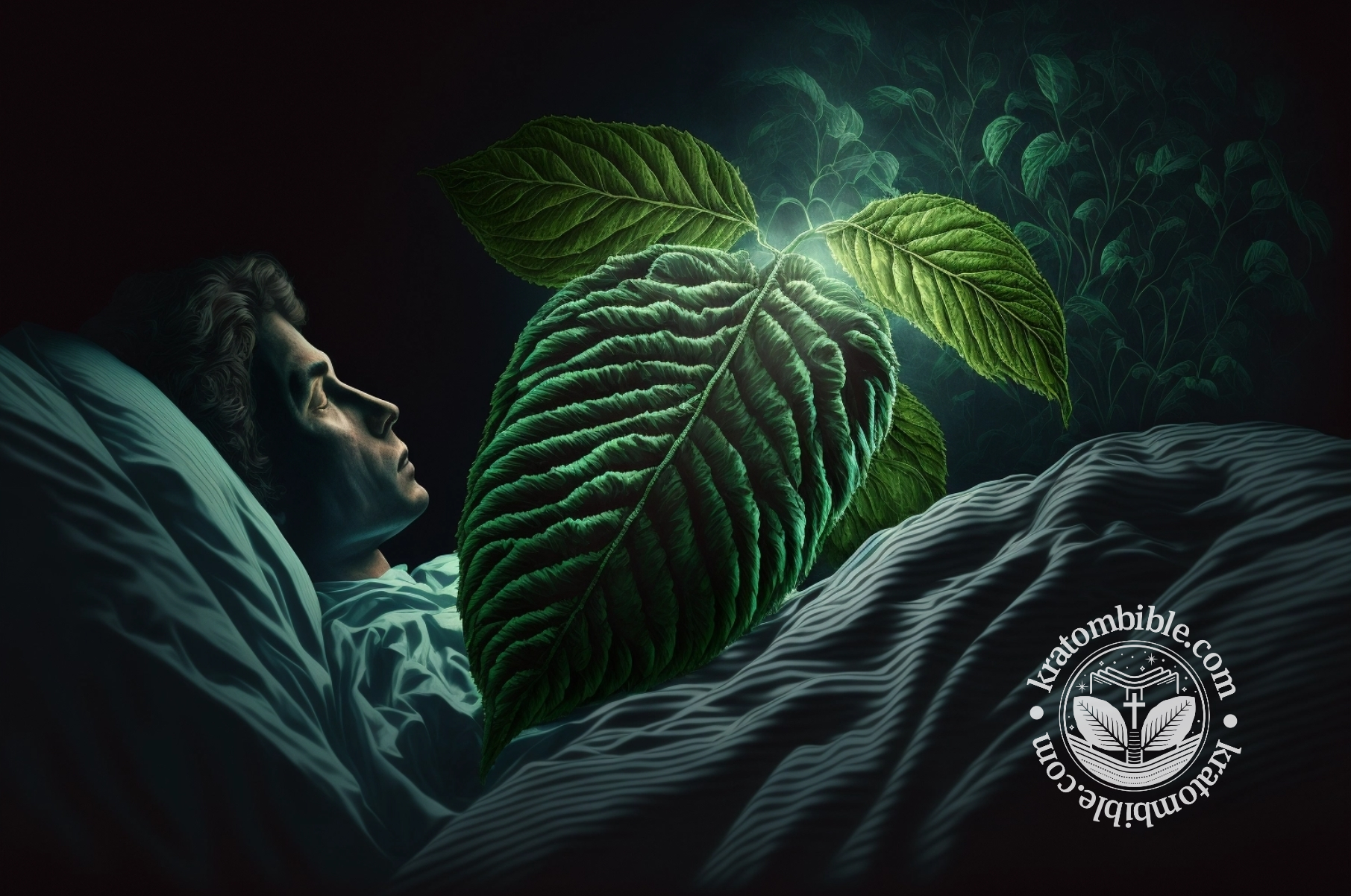 Kratom can be used like coffee, you can use kratom as a caffeine alternative, or, you can mix them both for a synergetic morning that will wake you up.
Kratom for wake up can also be used when your coffee addiction has driven you into a high coffee tolerance.
I understand you are probably reading this thinking "I don't have any coffee tolerance, what are you talking about?"
Perhaps trying kratom for wake up could easily show you what I mean, I would suggest a White Vein Kratom strain for this, and would recommend using 2-3 times per week.
This will no doubt wake you up, however, kratom for wake up could be an alternative to consider if you are wanting to kick coffee or simply add to the wake up process.
For me personally I love to mix kratom and coffee, it is by far the best way to get out of bed, and stay out of bed.
The following is a short list of what I will be talking about today in Kratom for Wake Up's blog post:
Waking up & Staying Up
Mental Benefits of The Mixture
The Best Wake up Tool Kratom VS Coffee
Kratom for Wake Up – Waking Up & Staying Up
Some days getting up is an absolute breeze, until I am sitting on my chair preparing to work on kratombible. I get extremely tired while just trying to wake up to start some work.
This is easily and quickly counter acted with some kratom and coffee. I typically tend to stay away from high doses or slow strains this early in the morning for the simple fact that I need some energy.
This is the reason why I strongly suggest a white vein kratom strain, however, Maeng Da or Green Vein will work as well considering you dose on the lower end of the spectrum.
This will be extremely beneficial considering you have been using coffee to wake up for your entire adult life.
This will give you a chance to have something different give you this benefit and perhaps even say goodbye to coffee, temporarly.
It should be known to you that when you drink coffee it hits your adrenal glands and if this continues, you could essentially feel tired instead of energized, when drinking coffee.
Before you think that I am demonizing coffee understand that I also drink it daily so I am not saying coffee is evil.
What I am saying however, is that there are alternatives to using coffee to wake up, a white vein kratom strain is my number one recommendation for coffee substitution.
These can also be mixed together to produce a synergistic effect. This brings us to the following title:
Mental Benefits of Mixing Kratom and Coffee
When thinking logically we can see that combining White Vein Kratom with Coffee would no doubt enhance the energy aspect that is felt by the user.
You could even go as far as switching coffee and kratom days to make your tolerance for both extremely low helping you reap all the benefits of these two plants.
Having them together though will allow for a synergy between the white and coffee plants. The kratom will allow for some nice euphoric energy as the coffee drives it further into a stimulating feeling.
You may feel like you need to expend that energy on something rather than just thinking extremely fast. For example I like to come on kratombible and talk about a new topic or workout or maybe just have some nice conversations with others.
It is no secret that the mental benefits of being sharp and alert will help you throughout your day. Being aware of what is happening around you is crucial, however, most of us today walk around ignoring everything except our phones.
The lack of focus and ADD like behaviours that we as a society have developed will only become more and more of a problem unless we do something to focus our minds.
Mindlessness or an unfocused mind is one that is "multitasking" ideas. The problem here however is the fact that the Mind can only hold one thought at a time.
The problem is that we allow it to go without stopping it, in the end, the mind is a tool for us, it is not us.
Kratom itself has a huge variety of benefits, when mixed with coffee, the mind becomes more stimulated and alert making this mix extremely powerful. Click here to read more on Kratom Effects.
The Best Wake up Tool: Kratom vs Coffee?
Waking up is an extremely important part of the day, usually, it will determine if you will be having a Great day compared to a mediocre day.
It is no wonder why the coffee industry is where it is today.
Some will claim that coffee has negative side effects however there are different theories around the internet and it is truly hard to say if caffeine is as bad as the claims.
After reading this article you may opt to stop coffee and use only kratom for your wake ups, you may be wondering if you should be taking kratom to wake up at all?
Well, let me elaborate on some examples of what I do, so that you may than make an informed decision as to which you will pick in the future.
Going the Kratom Way for Waking up
If you chose to use kratom to wake up than you will need to learn how to use the plant for this specific benefit.
Un like coffee, kratom has many various effects and the dosage plays a major role in the effect you will feel.
When you have successfully found your sweet spot with each vein than you will be able to take kratom successfully for wake ups, and this could change your entire morning routine.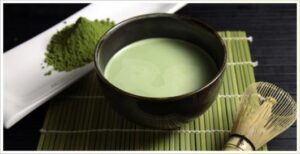 Kratom will help you feel calm and energized in the mornings and this is perfect if you tend to feel a bit anxious after the caffeine jitters have set in.
Also how you use kratom could make or break how you choose to go ahead with this decision. The taste of kratom is not very sweet, however, like coffee, you will get use to its bitterness.
Good Ol' Coffee in The Morning
The traditional way of the Westerners morning routine consists of caffeine, in fact, we love coffee so much that it is a billion dollar industry.
In essence what we are drinking is dirty water, however, we have found ways to make it taste better and even ways to drink it at night (decaf).
The fact that so many people love their coffees eludes me to believe that you do NOT want to get rid of your morning coffee, nor do I blame you.
I drink coffee daily, and it is a major part in my production. However, if you are not drinking your coffee black, than it could result in some bad health later on.
I recently heard on the radio that drinking coffee with breakfast is not good because the caffeine brings the food to our hearts a lot faster than it would if there was no caffeine present.
This eludes me to the fact that if caffeine has the power to send our intake of food into overdrive, than that must mean the cream and sugar that is found in the coffee also is surged through our system when combined with coffee.
I am sure you know as well as I do that Dairy and Sugar are not healthy.
Conclusion: My Winner
I do not have any favourites for the act of waking up in the morning. I have my kratom and my coffee simultaneously to give me a great morning wake up.
I personally toss and wash my kratom, and the heat of the coffee helps break down the powder that is in my mouth.
Ever since I have discovered kratom I have been using it to wake up and coffee was added about a year ago.
My stomach could not handle the Triple Triple that I would drink and so I just stopped drinking it because I found it useless.
I now drink sweeter in my coffee with a powder creamer that has 0 sugars in it. This way I am able to reap the true coffee effects.
The two plants that come from the same family interact extremely well with each other.
It may come into your thoughts as to why kratom has not been as popular as coffee is. That is a story for another day but until than, mix these two plants for an amazing Morning!
Back to the Top