Qutting Marijuana
I will be as transparent as I can be throughout writing this post. For the longest time I have battled with the addiction with the plant (that some people claim to be non addictive) Marijuana.
This post may get a bit of controversy and that's absolutely ok, everyone is entitled to their opinion on this subject and I invite you to leave a comment below sharing what you think on the topics below. 
Now, I must break this down in different scenarios because if you smoke weed and you are reading this, I just lost you. Bare with me, the plant in and of itself is not AS dangerous as the media and your parents think it is. However there are a couple of things that I have come to realize since I was 16 years old. (the age I started smoking daily)
First I will introduce a couple key points on to why I decided to quit and than I will elaborate on how kratom helped me quit.
So first of all I have been battling (like I said) with marijuana for about 9 years now (I started when i was 13 and by 16 was smoking daily) the kratom has been in me about 1.5 years now and I am at the point that I no longer need to smoke weed everyday NOR do I need the kratom.
None of the less this process was still an uphill battle for the first 5 days. I seem to find that after 5 days it is easier for your brain to notice that you are not wanting to smoke anymore. At the beginning of my cutting off weed, the first 2 days were by far the worst and were by far the days that I have taken the most kratom. I was burning kratom at least 5 times a day when I was coming off the marijuana addiction
The Reason I decided to stop smoking
If you are a smoker reading this and have been for a long time, you may feel like me, that marijuana is part of your life at this point.
Phrases like I will smoke weed until I die, it takes the edge off, and all the other things that "stoners" like to tell themselves (I am definitely included in this group) are probably not very accurate and not really relevant to the use of the plant.
Although we like to think that this is true, when we were not smoking for any of these reasons (aka when we were introduced to it), we would smoke to get high.
RED VEIN USE KRATOMBIBLE AT CHECKOUT FOR 5% DISCOUNT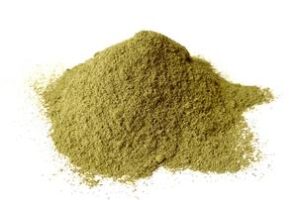 Personally when I would smoke for the past 3 years, I wasnt getting high, and I thought I was (later on this sentence)I was tired of having to deal with people running out, me personally not having enough money to grab so that I do not have to start the cycle of looking over again, this was a real hassle time wise and mentally.
When times are good people usually have weed in abundance but there are always those times when there is nothing anywhere. This drove me insane that I was CONSTANTLY motivated to get marijuana but not motivated to do my other goals.
The mix of all of the above, kratom and deep thinking brought me to the point of accepting the fact that I needed to stop smoking WEED EVERYDAY. Notice I didnt say forever, I needed to stop smoking everyday and needing a place to "grab" wherever I was going, or living.
This fact alone left me really determined to stop smoking but with an addiction/habit as strong as my marijuana one, it is EXTREMELY hard to break and to WANT to break. Key word is WANT!
Getting High or Getting Normal?
Back to the sentence above where I mentioned I thought I was getting high but actually wasnt. Well this started about a year ago when I was able to stop smoking for 10 days (personal stuff I Cannot share on here) and on the 11th day when I smoked, I was never as high as I was on the 11th day after smoking everyday for years. I although then liked the fact I was getting High again, let myself go and didn't focus on quitting anymore.
Recently I decided to stop smoking once again, and I knew that with kratom, I would be able to do it alot easier than the last time. I was able to stop for the two critical days with the help of a red vein kratom and than for the later 6 days I was able to stick to my normal rotation routine. Although on the 9th day, I did smoke, and I WAS HIGH, not thought I was high, I WAS HIGH. I started writing in my journal extreme euphoria…
The point being is that if you abuse anything, it will not be good and you have a high risk of becoming tolerant to whatever it is that you are taking.
For me and marijuana, there is no way of knowing when your tolerance is high it sorta creeps up on me to be honest.
Its best to never smoke it, and if you do, make sure you know where your tolerance level is at. If you are smoking everyday there is no question that you have extremely high tolerance to thc and only 5 days off of it will give you a great idea of how high your tolerance actually is.
Quitting Weed With Kratom
Kratom is known to help people get off of hard drugs like Heroin, so when I made up my mind to stop smoking weed, I knew this about the kratom leaf and this definitely helped me (weather or not was placebo, which I know was not) and I believed that quitting weed with kratom was alot easier than heroin.
When I was taking the red vein kratom I was in a happy state so I did not think about smoking. When night hit it was a bit tougher but I upped my kratom dose a tiny bit and it helped me fall asleep.
Personally marijuana was needed to sleep at night because if I did not smoke, I was inside my head on the pillow at night my thoughts just screaming away at me (this is actually another reason why I use to smoke, for the limiting belief that I needed it to sleep)
When I was able to do my first day/night without marijuana, THERE WAS HOPE in my brain and I knew the 2nd day  I was able to be quitting marijuana with kratom.
Is Kratom A Drug Like Marijuana?
A lot of people who have never heard of kratom may confuse it with a marijuana effect. I am here to tell you that kratom and weed are two different plants and should not be put into the same category.
Although kratom and weed combined are not dangerous, I do not recommend smoking marijuana. It will be bad for your lungs overall and literally kill your motivation.
These two plants may look the same (in the sense that they are both green "powders")  but they are nothing at all alike and it would be very foolish to believe that they are. Kratom is very beneficial in its own domain as marijuana is, in its own.
However to put these two plants into the same category would not be considered the smarter thing to do and hence, giving you a wrong impression of both plants.
With my knowledge of marijuana and kratom, I will try to answer some questions you may have when it comes to kratom and weed. If anything kratom will be very beneficial in helping you quit the action of smoking weed.
Unfortunatlry for me before starting kratom I was incredibly addicted to marijuana (still am mentally) but the problem was that I DID NOT want to stop smoking. I loved smoking except for the fact that my lungs were starting to take a hit.
Luckily I found that kratom was working extremely well and keeping me focused on other things and hence making me forget about smoking weed. This is an extremely blessed plant considering the fact that I had no intention of stopping weed.
Now, with the help of kratom I was able to bring my dosage from an ounce every two weeks, too a quarter ounce every two weeks.
Although the battle remains eminent, kratom WILL allow me to quit marijuana where before I had NO intention on stopping weed.
Kratom and Weed Synergy
Kratom and weed will allow for a boost in effect for both plants, which prooves that they are two different plants. Kratom will give you a euphoric feeling that makes you feel good in a way that can be confused with weed.
Although marijuana is euphoric in its own way, it is not the same euphoric feeling. Marijuana is more of a cerebral high that makes the user more in tune with the mind and in turn makes him/her think in a more "spiritual" way.
Kratom's euphoria is different in the sense that it gives a subtle mind euphoria that enhances your mood. This is extremely helpful when quitting marijuana because the main problem with users who stop weed. IS boredom, kratom completely kills this boredom allowing for a smoother transition from stoner to normal!
If you are wondering where I get my information with this, I do smoke marijuana and have for a long time so I cannot exactly say how you will be affected by kratom and weed. Depending on your history with marijuana, the effects could go in many different ways.
From your tolerance to kratom to your tolerance to marijuana, this will determine the synergy of the two plants.
Kratom Potentiated by Weed?
*This was written at a stage where my marijuana tolerance was relatively high, if you have low tolerance to weed, just skip it and eventually stop smoking it, smoke is bad in any form! *
I find that weed will kickstart my kratom effects and have a more pronounced effect than weed usually did (my tolerance is extremely high for weed) prior to my kratom intakes.
Although if you are not accustomed to marijuana than taking kratom and weed may take you on a wild ride (could go either way depending on the way you are, but I personally never had bad effects from weed)
All in all, if you are a casual smoker of marijuana and are unsure if adding kratom to your life will be harmful, well I can tell you that it will not.
If anything it will help you stop your intake of weed and help you eventually quit. (if thats your goal) Although I still do take kratom and weed, I find myself needing marijuana a lot less since I have started taking kratom everyday. (This eventually lead to me skipping days, which was near impossible pre kratom)
This means a couple of things:
There is less smoke contaminating my lungs
I have more motivation than with weed since kratom promotes motivation and weed kills it
My workouts are more fulfilled since my lungs have less smoke (I smoke tobacco with my weed)
(if you do not smoke weed prior to taking kratom DO NOT START, it is not recommended,  if you do like euphoria, stick to kratom, it will be a lot healthier in the long run)
Conclusion
This post is looking a bit more at my life but the point here is to try to help someone that was like me (smoking constantly) and showing them that there are other ways of helping yourself.
Especially if the plant is not even giving you what you are going after, a simple change of state.
This was about a month ago that all of this came into play. I currently still smoke weed sometimes but I am not smoking everyday and I can go without it.
This is very important, to be able to go without it.
I will not smoke more than 3 days in a row without having a nice 5-6 day break. This way, I am using the plant for the mind altering abilities not because of its addiction on me.
Now some would debate that I am still addicted(I am not saying your wrong)
However I am no where near where I was, I do not technically want to stop altogether I just wanted to not be dependent on it, and kratom has helped me do that.
Again I do not condone smoking marijuana, although I have been able to quit, I do smoke cigarettes which are by far worst than any drug out there just because of its mere presence EVERYWHERE and the fact that it is legal, its "OK" to smoke.
Don't become addicted to ANYTHING, work on your mind before the world works on your MIND!
Follow Kratombible to be the first to hear about the E book that Jessy (author of Kratombible) is releasing. There is no date yet as it is in the production stage.
Comment below if you would like to be one of the first to read the ROUGH draft for FREE!
or email me Directly at Jessyv@kratombible.com
IF you are new to Kratombible make sure to visit the following links to get a nice outlook on kratombible.com.