Maeng Da Kratom Review – Botanical Kratom
I have to start off this review by stating the following:
"This is by far the best maeng da strain that I have ever tried in my life" If you are a returned reader for kratombible you know that I am a huge fan of Maeng Da Kratom. (which a lot of people are)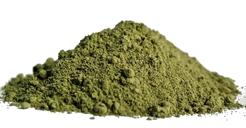 However like everyone is different, unfortunately most kratom is different as well. As I explored the web to find a reputable vendor that is close to home.
I was always going by the vendors Maeng Da strain, and the following is the reason. (view Maeng Da – what is the difference)
I believe that if a vendor has a very potent maeng da strain that you will feel extremely well on, it is very likely that the vendor carries high grade kratom and would not be disappointed with the non maeng da strains.
The Maeng da strain at botanical kratom will leave you rethinking all of the other maeng da powders that you have tried. Considering, kratom affects you like it does me, you will be able to use the following Maeng Da Kratom Review as a guideline to help you reach its full effects.
Maeng Da Kratom Effects:
The effects that come from the Maeng da strain ARE somewhat similar to the Green Vein Kratom Strain HOWEVER it is a more powerful kratom effect considering the higher alkaloid content inside a maeng da leaf. This allows for higher energy, higher relaxation, higher euphoria which induces higher happiness.
The fact that kratom heightens your sense of getting things done. Maeng Da Kratom is the best strain to get you started on something, because as we know, 99% of success is showing up. Sometimes we naturally feel lazy or unmotivated and this is when Maeng Da shines!

With a Maeng da kratom strain you will experience a nice sense of euphoria that will help in calming nerves down as well as being happier in general. With this said, you should not confuse euphoria with tiredness, maeng da gives you a nice energetic rush that is combined with the former kratom effect.
Having a sense of getting things done mixed in with a sense of well being (euphoria) will allow you to WANT to get the things you have been putting off done, and enjoy the process.
Maeng Da Kratom is the Strongest Kratom Strain.
Called pimp grade, one would only assume that maeng da is the sweetest kratom strain out there, and one would be right. Although there are many benefits from getting a normal vein strain i.e for rotation purposes and different effects. Maeng Da kratom is definitely something that you will want to have in your kratom rotation. (Download my free Kratom Rotation Chart here) Not only will it give you the a aforementioned effects, it will also give allow for the following effects:
Intense Mind Energy
Strong sense of calming that will allow for enhanced relaxation
High Euphoria that works wonders in alleviating unhappy thoughts
High Focus; Removing Brain Fog to allow clear thinking
Raise in Sociability; Wanting to share and talk to people because your so happy.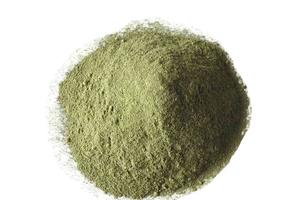 a) Intense Mind Energy: Kratom in general is known for activating the mind and allowing for energy. However, this feeling is always most predominant in Maeng Da strains and is often a lot stronger than with normal strain, even a normal white vein doesnt ALWAYS compare to a Maeng da, although the white strain from botanical kratom does not steer very far in the energy aspect.
b) Strong Sense of Calming:  Having a strong sense of calming is incredibly useful when it comes to dealing with stressful situations. It is very nice to have this strain at work with you especially if you are in a work environment that requires lots of thinking and stress. Stress is a very bad human complex and we must do a lot of things to stop this stress from killing us (which it actually does kill people in the long run) see Kratom Benefits – Stress for more on this.
c) High Euphoria: Red Vein Kratom is the other strain that you will want to get to feel euphoria, however, I have not found any other kratom plant to give me such a nice euphoria as this Maeng da Strain. The fact of having something kill the bad thoughts, to me, is extremely useful and believe it can definitely help in patients suffering from mental illness. (not a doctor, just think euphoria could lead to happiness in time) For someone who is never happy, being happy for 20 minutes is already a HUGE step to overcoming depression.
d) High Focus: You will see this effect in all of the kratom strains as it is one of kratoms best qualities. You will be able to STOP procrastinating and GET THINGS DONE. Unfortunaelty we live in a world where our attentions are required in many different areas all at once. Ie Facebook, twitter, making dinner, and watching the kids. Your attention span is probably even more important than your time on this earth because with low attention span, you tend to just WASTE YOUR TIME a lot more than you would if you were focused on a task. View Concentration – Focus is One of Kratoms Powers
e) Raise in Sociability: When you have reached a moderate dosage of Maeng Da kratom you will hit into the euphoria state of the maeng da which releases happiness. The raise in happiness tends to make me personally more outgoing and friendly. This also comes back to having an anxiety killing aspect to the plant. View Kratom and Anxiety 





If you are new to Kratombible, Make Sure to View the Following Posts for a tour: