Kratom Dosage – What Amount of Powder Do I Need?
When starting out with anything that will require consumption, you will need to learn how to dose properly. Kratom is no different, be sure to read this article to know about kratom dosage and find out What amount of powder you need.
Everything that I speak of on kratombible.com is with kratom powder. When I go about kratom dosage, I always use kratom powder. You can cap your own capsules and this way you can skip the nasty taste of kratom, but know that kratom dosage with capsules will take longer to hit.
With pills you will get 60 caps for example and if you need 10 caps per day you have 6 days of kratom. But with kratom powder you are able to buy it in bulk and it will come in a lot less expensive than buying capsules.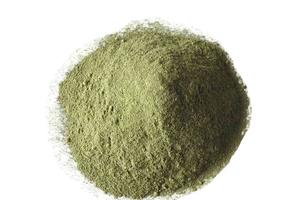 If you have trouble with kratom dosage, than perhaps capping your kratom into kratom capsules will be the best way for you to dose in a convenient way.
Kratom Powder is probably the best for kratom dosage, because acids inside your stomach do not need to digest the capsule before giving your body the kratom dosage you desire(so always look for Veggie Caps).
Kratom Dosage with powder will also work faster than a capsule would as well.
Kratom dosage will vary if you are lighter or heavier, and if you have history with opiates such as painkillers.
You will have to find the right kratom dosage for you, but I will give you a Kratom Dosage Guide so that you are able to find your exact dosage, and eventually hit your "sweet Spot"
Kratom Dosage For Different Effects
This way you will be able to use my Kratom Dosage as a template and tailor it to suit your needs
Kratom Dosage for Energy –  Dosing your kratom at a low dose will allow you to tap into the power of the plants stimulating effects.
Kratom dosage for Painkilling, Opiate Withdrawal, Sleep (everything pertaining to "Relaxing") – Dosing your kratom at a high dose will allow you to go into a more sedative mode and will help you if you are a person who seeks to use kratom for its Strong Painkilling Abilities. It will also allow your receptors to gain the feeling that you are actually getting your fix (which it is not kratom just laches on to same receptors as heroin, hence tricking your brain into thinking your dosing your drug) 
Everyone is different. You WILL have to find your "Sweet Spot" through trial and error.
Kratom Dosage Guide
It is completely up to you once you are use to kratom weather you want to dose on an empty stomach or not. In my early stages I was only dosing on empty stomach.
Make sure to see how you should eat around kratom if you are looking for more on this subject.
I decided to try it right after I stopped feeling full (approximately 45 mins after) and I felt the effects!
Although not everyone is the same, you may need an empty stomach.
 I would recommend that on your absolute first dose, having an empty stomach and taking anywhere from 1.5-3 grams MAX of kratom (especially if you have no opiate history and you are 120- 180 lbs)
With this Kratom Dosage you will be able to start feeling Kratom effects in 30-45 minutes. Trust me you will know when the kratom effect sets in!
If you're not really feeling anything dose more. I would suggest about 1-2 g max depending on the total Kratom Dosage that you have taken in within the day.
After 2 hours of your first kratom dosage, it is safe to go ahead and take some more kratom, try 2 grams and go from there.
If after 4g of burning Kratom you still don't feel anything than you are not using the recommended vendor and you may have a less superior grade of kratom, try taking more and see what happens (caution: Not too much more, go up in levels)
PLEASE AVOID HEADSHOPS  UNLESS YOU ARE EXPERIENCED WITH KRATOM. THE REASON BEING IS MOST OF THE PEOPLE ARE VERY UNKNOWLEDGEABLE OF THE PLANT AND WILL TELL YOU TO SMOKE IT, HECK THEY WILL PROBABLY SELL YOU A BONG TO SMOKE IT IN TOO!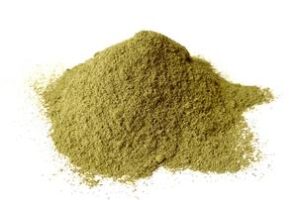 First time Kratom User? Introduce Kratom The Right Way!
One main thing that you want to keep in mind is that when your body has never had kratom or any plant matter in your body like kratom before, it may need an introduction.
Because kratom overdose is not pleasant, and can steer you away from the benefits of kratom it is EXTREMELY important to introduce it in a pleasant way to your body.
Reasons being are:
you do not want to feel nauseated or even be sick
you do not want to get a kratom headache
you also do not want to get the kratom "dizzyness"
To avoid these side effects you have to take it very slow.
Because the recommended vendor has very FRESH potent kratom, it will affect you with very little dosage.
My true recommendation if you are completely new to opioids or plant matter in anyway (not including vegetables) than you will want to follow this guide like a bible!
 I strongly suggest purchasing a cheap digital scale to find your "Sweet Spot" and be comfortable eyeing out the powder on a teaspoon
Starting off you will want to take it on a DAY OFF of work or major responsibilities.
Upon awaking eat breakfast do what you normally do, after 1 hour to 1.5hours (1 h 30 mins) dose your first dosage of kratom.
You will want to dose a MAXIMUM of 1 gram to start.
after 30- 45 minutes assess your feelings
if not feeling anything go up in .5 grams
After 30 – 45 minutes after inducing a total of 2 grams your first burn wait a while and make sure to drink lots of water.
View kratom and water for more information on this subject
Basically the main thing with kratom is to have an empty stomache and TAKE IT SLOW!
Even if you do not feel the FULL effects the first time dosing like this, you will gain what is called Kratom I.Q.
The more you take kratom the more you will gain knowledge of how your body works with kratom and how to dose it yourself.
If you do end up taking to much it is a good idea to have yogurt and or grapefruit juice handy so that you can combat the nauseated feeling that comes with an overdose of kratom.
View Kratom Overdose for more on combatting the side effects if they do arise for the reason that you were to anxious to feel the effects or if you genuinely took too much on your first try!
I don't have a scale, What should I do?
If you are like many people in this world, you don't own a jewelry scale to weigh out your kratom dosage. The best alternative to this would be a teaspoon or tablespoon.
For beginners I would definetly go with a teaspoon to make sure not to overdose.
You will want to fill the surface of the spoon completely but do not make it a heaping scoop.
It is important to make sure that you are not taking to much, especially if you are new. You do not want to get a bad perspective on kratom without actually knowing what it will do for you.
Thousands of people are swearing by this plant and they say that it has helped them tremendously. I personally have kratom to thank for many things and if I would have not retried kratom after a bad experience from the headshop I would probably not have this kratombible up today.
You will want to aim for something like this picture. This is exactly 2.4 grams as I weighed it to be able to give you a visual perspective on what 2.4 grams of kratom look like on a tablespoon.
This is a normal kratom dosage for someone who is just starting out. If you have opiate history than this kratom dosage will probably be a bit too low, so go ahead and try 3-4 grams.
In the beginning, start by dosing around this area or even a bit less. With dosing less the first time, you are then able to take more, however if you take to much you cannot go back un less your body decides to take out the kratom. (which just means some vomiting, I think we are all familiar with those nights out where we had to much)
Kratom Overdose
You do not want to take too much where you will get the "waddles" where you feel somewhat drunk somewhat tired because this will cause  you to get the complete wrong idea on kratom.
A kratom overdose should not be mistaken for a prescription drug overdose or a narcotic overdose. I use the term overdose in the simplest term to mean dosing over the required limit for your body.
Being a natural occurring SAFE plant, your body will notice that you have taken to much kratom and will in turn help you extract it, usually by vomiting. Although vomiting is unpleasant, I know a lot of people that would rather take a chance of MAYBE vomiting because of their lack of knowledge than face the harsh problems that they are facing, without kratom.
You should not be fearful in the term overdose when it comes to kratom because it essentially is not like heroin, cocaine, or percocets for that matter.
In this society when we hear overdose we associate it to death (I do anyway) since most drugs that send you into an overdose state, are extremely dangerous and should not be taken lightly. However this has stained the meaning of "overdose" into making us react, rather than research and see what it truly means.
IF your body doesn't hold it down in the beginning don't worry this too Shall Pass!
Feelings of a Kratom Overdose
A kratom "overdose" will be accompanied by un pleasant symptoms (although not dangerous) however it is best for you to avoid this.
If you are like me however you may want to feel the effects right away over excitement. DONT, trust me, you will not like kratom at all if you take too much your first time and overdose.
When you overdose there are a couple things that may happen:
Feeling of nausea
A headache
dizzyness
possibility of vomiting
If you find yourself to have taken to much, there are a couple things you may do to ease your nauseated feeling
Eat/ drink yogurt
drink grapefruit juice
take a walk outside.
lay down
Doing one or all of these things upon the feeling of an overdose will ease or totally eliminate all symptoms.
The video below is an older video but still has some valuable content. Make sure to "LIKE" if it has helped you, thanks.
Like I previously stated, in my early times of kratom dosage (introducing it to my body) I was over eager to feel the effects and over did it.
I burned a super green malaysian strain on my first ever burn. I started feeling the effects and thought I could up the anti a bit, so I dosed more. BIG MISTAKE. About an hour later I started to feel the symptoms stated above.
After I vomited I felt perfect and decided to wait until the next day to burn some more kratom.
I will not lie I was a bit scared and turned off by the plant. This propelled my to expand my research. I wasn't aware of the IMPORTANCE of the introduction period.
Today I never overdue my kratom dosage and never end up in an overdose, I have found my sweet spot and when I do not get a feeling I up the dose by NOTHING MORE THAN .5 GRAMS AT A TIME! 
Once I have hit my sweet spot I ride on my kratom effect for the next 3 hours and than burn 4-5 hours later.
Conclusion
If you are new to kratom, than your kratom dosage will definetly be something that you will need to personally learn. The fact that every body chemistry is different will change these kratom dosages for you slightly.
Although this kratom dosage guide is going to help you establish exactly where to start to find your sweet spot.
The sweet spot is the point in which you will be in the full force of the kratom effects and this, and ONLY this, can give you a great opportunity to judge if that particular strain is or isn't for you.
Make sure to also view the following links for more information on Kratom: